John Browns' Body
Click to go to my photo restoration homepage
| Guestbook | Genealogy | Links | Search || Mickler Slavery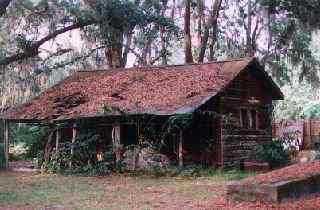 This is the house my Mom and Dad built in 1920 to live in while their big home at Federal Point, Florida was being built. It lovingly was called "The Shack" and this is how it looks today.
Welcome to John Browns Homepage. The primary purpose is to provide a genealogy link to the rest of the world for my family
including the Brown, Taylor, Jolliffe, Mickler and Wall Families
and many others
Have A Nice Day.


Comments are welcome . jobrown@jps.net
Last updated: June 8, 2003
Copyright © 1999. John Brown. All Rights Reserved.